Skip to content
Save with a set
The ideal workspace? Everything in its place—and our For the Desk Set is here to help. Stash the essentials in style with the Storage Boxes in Onyx and Slate, while a classic lined Notebook and To Do Pad keep your notes tidy and organized. The perfect gift for remote workers or anyone who prefers a clean and minimal space.
Details
Features
Storage Box Set in Onyx and Slate
Notebook, Dove Gray, Lined
To Do Pad
Notes
Option to add monogram to Notebook
Please see individual product pages for detailed product info and specs
SKU
GSD1122
Colors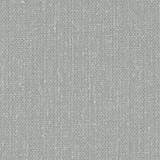 Format
––
A Selection of Productivity Tools
Elevate your everyday with our signature products.