Skip to content
Kaweco Brass Fountain Pen
Limited Edition
An enduring classic for good reason, the Kaweco Brass Fountain Pen delivers durability, compact design, and smooth performance. A sleek, 100% solid brass body will take on a beautiful patina with everyday use, making this time-honored writing instrument a piece you'll use for years to come. Arrives with a fine nib and a blue ink cartridge, with additional ink colors available for purchase. Tested on Appointed 70 lb text-weight stock with smooth performance, no feathering and no bleed-through.
Details
Features
Stainless steel, fine nib
100% solid brass body
Screw-on cap
Pen includes 1 Midnight Blue ink cartridge
Refills available in 3 colors
1 ml of water-based ink per cartridge
1 cartridge lasts about 10-15 notebook pages
Dry time: 5 seconds
Made in Germany by Kaweco
Notes
Solid brass will patina with use
To refill new ink cartridge: remove cap, unscrew body, detach the empty ink cartridge, and push in new cartridge
Colors & Format
Colors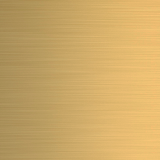 Format
Capped Length: 4.1"
Posted Length: 5.2"
Width: 0.5"
Ink Cartridge Length: 1.
0.1 lbs
A Selection of Productivity Tools
Elevate your everyday with our signature products.