Skip to content
American-Made
Say goodbye to dog-eared corners and paper clip indents with our Brass Page Markers. Each marker is made of paper thin, precision-cut brass for a minimal, elegant, and functional bookmark or placeholder. Simply attach to a single page to mark your place, and reuse time and time again. Great for noting the current week in your yearly planner, or marking favorite passages while reading. This set of 10 page markers is American-made by hand with the highest-quality materials.
Details
Features
Set of 10 brass page markers
Handmade by Book Darts in Hood River, Oregon
Notes
–
Colors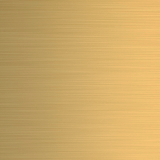 SKU
BKD5107
Format
7.25" × 3.5"
Individual Page Marker .53" long
Individual Page Marker .008 oz
0.01 lbs
Beautifully-designed, multi-purpose markers
The markers look great and are thin enough to use on very thin paper (but this also makes them easy to lose).
I recommend this product
Pretty, but not so functional
They don't secure very well. If you ever use on two pages and then go down one, it no longer works. Definitely not used like a paper clip.
I don't recommend this product
Hi Amy,
Thanks so much for your review, we appreciate the feedback. We will pass this on to our product development team to keep in mind for future iterations of this product. Thanks again!
Kindly,
The Appointed Team
Beautiful way to mark pages
I received some as a gift and love them. I bought more for a friend.
I recommend this product
Sparkle up where you should be!
They are a spluge. They are fun, keep the page marked where i want it to be and sparkle. All I could ask for.
I recommend this product
CLEVER MARKERS
Love the look and the ease of these page markers.
I recommend this product
A Selection of Productivity Tools
Elevate your everyday with our signature products.