Skip to content
American-Made
Say goodbye to dog-eared corners and paper clip indents with our Brass Page Markers. Each marker is made of paper thin, precision-cut brass for a minimal, elegant, and functional bookmark or placeholder. Simply attach to a single page to mark your place, and reuse time and time again. Great for noting the current week in your yearly planner, or marking favorite passages while reading. This set of 10 page markers is American-made by hand with the highest-quality materials.
Details
Features
Set of 10 brass page markers
Handmade by Book Darts in Hood River, Oregon
Notes
–
Colors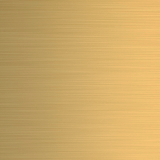 SKU
BKD5107
Format
7.25" × 3.5"
Individual Page Marker .53" long
Individual Page Marker .008 oz
0.01 lbs
Beautiful way to mark pages
I received some as a gift and love them. I bought more for a friend.
I recommend this product
Sparkle up where you should be!
They are a spluge. They are fun, keep the page marked where i want it to be and sparkle. All I could ask for.
I recommend this product
CLEVER MARKERS
Love the look and the ease of these page markers.
I recommend this product
So versatile and sleek
I'm shocked by how much I use these. To make recipes in cookbooks, hold pages in notebooks, and keep tabs on annotations for research. They're sleek and not obstructive while still being easy to find in a stack of pages.
I recommend this product
the platonic form of paper clips
I bought these to act like classy post-it flags, and that's certainly an option, but I've accidentally discovered a much more useful purpose for these: they're like ultra-thin paper clips. I've been clipping pages into my planner and notebooks with these, and it has proved an even better solution than having a pocket at the back of a notebook since I can place the pages in thematically relevant areas. Regular paperclips would cause the notebooks to no longer close properly and would make an impression on pages, not to mention the issue of never being able to write on the next few pages in the general area of the paper clip due to the uneven surface. I can literally write on the next page of my notebook, even over the the page marker itself, without noticing any difference. Best Notebook Hack Yet.
I recommend this product
A Selection of Productivity Tools
Elevate your everyday with our signature products.