Skip to content
Kaweco Fountain Pens are an enduring classic for good reason. This is a pen known not only for its durability, compact design, and smooth writing performance, but for its unrivaled value. Each pen arrives with a blue ink cartridge, with additional ink colors available for purchase. Tested on Appointed 70 lb text-weight stock with smooth performance, no feathering and no bleed-through.
Note: Ink cartridge arrives inside pen body. If it does not slide out when unscrewed, gently tap the pen body against a hard surface to dislodge.
Details
Features
Stainless steel, fine nib
High-quality plastic body
Screw-on cap Pen includes 1 Midnight Blue ink cartridge
Refills available in 3 colors
1 ml of water-based ink per cartridge
1 cartridge lasts about 10-15 notebook pages
Dry time: 5 seconds
Made in Germany by Kaweco
Notes
To refill new ink cartridge: remove cap, unscrew body, detach the empty ink cartridge, and push in new cartridge
Colors & Format
Colors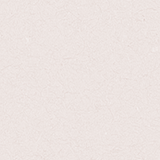 Format
Capped Length: 4.1"
Posted Length: 5.2"
Width: 0.5"
Ink Cartridge Length: 1.5"
83%
of reviewers would recommend this product to a friend
what I think of my interaction with yore co.
It was ok. can't call to ask if I could get re-fills. Your web page is very pleasing, but light type makes it hard to read.
I don't recommend this product
Hi Angelo,
Thanks so much for your review. We are currently out of stock of the Kaweco Fountain Pen Ink Cartridges but signing up for a restock notification on the product page means you will be notified as soon as it's back: https://appointed.co/products/kaweco-fountain-pen-refill.
We appreciate your feedback on our website, we are always looking for ways to improve our website and increase accessibility.
If you ever need to reach us, please don't hesitate to email us at hello@appointed.co.
Thanks so much again for the feedback!
Kindly,
The Appointed Team
Great pen
This is a great option for a calligraphy pen. Well designed and easy to travel with. Writes smooth, looks great, and doesn't bleed through the page.
I recommend this product
Compact but comfortable
Sometimes my Lamy fountain pens feel a little too weighty. The Kaweco maintains the same quality with a reasonable price point in a more compact design. The grip is always comfortable--I can write for hours--and this petite pan stashes away easily. Love!
I recommend this product
Fantastic little pen!
This is my first fountain pen and I absolutely love it! I was scared carrying it between home and work would create a mess in my bag, but no ink spills (or near ink spills) to be seen. Light, feels comfortable in my hand, and writes beautifully!
I recommend this product
Great fountain pen!
Writes very smoothly and with a much thinner line than most disposable pens.
I recommend this product
A Selection of Productivity Tools
Elevate your everyday with our signature products.