Skip to content
Vintage style meets modern functionality with the slim and elegant Mark'style Gel Pen. A rounded cedar wood body feels comfortable in hand, while a fine 0.5mm needlepoint tip keeps your writing precise. Featuring a wide range of vivid colors and refillable jet black gel ink, this ultra-light pen is the perfect pop of color for everyday planning and note-taking.
Details
Features
Rounded cedar wood body
Retractable gel pen
0.5mm black ink
Refillable
Made in Japan
Notes
–
Colors & Format
Colors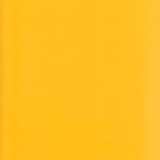 Format
5.8" long
0.23 oz
50%
of reviewers would recommend this product to a friend
its empty
It pretty much ran out of ink on the first day
I don't recommend this product
Hi Aiden,
Thanks so much for your feedback, and I am so sorry to hear about the issue here! It sounds like you may have received a defective product, which we'd be happy to replace for you! We'll be in touch to get you a replacement or refund asap.
Kindly,
The Appointed Team
Totally different pen
This pen is slim so it fits easily in a pocket or purse. It writes smoothly and doesn't smear. The different colors are a nice touch.
I recommend this product
A Selection of Productivity Tools
Elevate your everyday with our signature products.