Skip to content
Save with a set: we've hand-selected these four essential colorways to pair with Appointed products. Includes 4 micro-fine Le Pens in Black, Dark Gray, Brown and Sepia—perfect for color-coding your schedule or ultra-organized note taking
Details
Features
Micro-fine synthetic point
Acid free, non-toxic ink
Smudge-proof
Quick drying
Lightweight barrel with cap
Notes
Set of 4 pens packaged in cellophane
Colors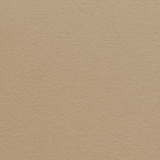 Format
Individual pens 5.7" × 0.25"
SKU
LPSN321
100%
of reviewers would recommend this product to a friend
Does what it says, but beware the sticky labels.
The Le Pen Set is perfectly nice and operates as expected. I was pleased that — at least in my initial use — they didn't bleed through the pages.
However, they came with sticker labels on them, which I tried to remove before use. The residue they left behind was one of the worst I've ever dealt with. I tried scrubbing, using soap, using "Orange Goop" and using rubbing alcohol in my attempts to get the stickiness off. Ultimately the pens are still somewhat sticky, which makes them unpleasant to use.
I would recommend just leaving the stickers on. It's not worth it.
I recommend this product
Hi Jacob,
Thanks so much for your review. We are sorry to hear you experienced this issue with the stickers. We will be sure to pass your feedback on to our team and take a look at the stickers.
Thanks again for your feedback, we appreciate it!
Kindly,
The Appointed Team
The best
I am obsessed with this brand.
I recommend this product
Birthday gift
I gifted the pen set and notebook to my sister for her birthday. She has really good taste
And said they were fabulous. She also said the gift wrapping was beautiful
And classy. I would definitely send this as a gift to someone else based on her feedback.
I recommend this product
Great pen!
I am loving this pen....so smooth, sleek, and simple! I used it this year when addressing holiday cards and was really impressed.
I recommend this product
Gorgeous pens
Writes beautifully and looks beautiful
I recommend this product
A Selection of Productivity Tools
Elevate your everyday with our signature products.