Skip to content
Kaweco Fountain Pens are an enduring classic for good reason. This is a pen known not only for its durability, compact design, and smooth writing performance, but for its unrivaled value. Each pen arrives with a blue ink cartridge, with additional ink colors available for purchase. Tested on Appointed 70 lb text-weight stock with smooth performance, no feathering and no bleed-through.
Note: Ink cartridge arrives inside pen body. If it does not slide out when unscrewed, gently tap the pen body against a hard surface to dislodge.
Details
Features
Stainless steel, fine nib
High-quality plastic body
Screw-on cap Pen includes 1 Midnight Blue ink cartridge
Refills available in 3 colors
1 ml of water-based ink per cartridge
1 cartridge lasts about 10-15 notebook pages
Dry time: 5 seconds
Made in Germany by Kaweco
Notes
To refill new ink cartridge: remove cap, unscrew body, detach the empty ink cartridge, and push in new cartridge
Colors & Format
Colors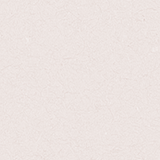 Format
Capped Length: 4.1"
Posted Length: 5.2"
Width: 0.5"
Ink Cartridge Length: 1.5"
100%
of reviewers would recommend this product to a friend
Compact but comfortable
Sometimes my Lamy fountain pens feel a little too weighty. The Kaweco maintains the same quality with a reasonable price point in a more compact design. The grip is always comfortable--I can write for hours--and this petite pan stashes away easily. Love!
I recommend this product
Fantastic little pen!
This is my first fountain pen and I absolutely love it! I was scared carrying it between home and work would create a mess in my bag, but no ink spills (or near ink spills) to be seen. Light, feels comfortable in my hand, and writes beautifully!
I recommend this product
Great fountain pen!
Writes very smoothly and with a much thinner line than most disposable pens.
I recommend this product
Love fountain pens
I read an article about these pens and just had to buy one. I love it. The blue ink is just the right shade and it writes very smooth with no bleed-through.
I recommend this product
A Selection of Productivity Tools
Elevate your everyday with our signature products.