Skip to content
Never find yourself without your favorite writing tool when the moment of inspiration strikes. This stylishly minimal Pen Hook clips onto the front cover of your favorite Notebook, Planner, or Journal so you can easily attach your pen or pencil clip. The gold clip pairs beautifully with our classic brass wire-o binding, while black lends a subtle modern touch to your stationery lineup.
Details
Features
Iron clip available in 2 colors: gold or black
Attaches to the front cover of your notebook, planner, or journal
Compatible with any clipped pen or pencil
Notes
-
Colors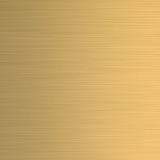 Format
1.0" × 2.4" × 0.4"
0.13 oz
SKU
GB138-GD
GB138-BK
A Selection of Productivity Tools
Elevate your everyday with our signature products.