Skip to content
American-Made
Say goodbye to dog-eared corners and paper clip indents with our Brass Page Markers. Each marker is made of paper thin, precision cut brass for a minimal, elegant, and functional bookmark or placeholder. Simply attach to a single page to mark your place, and reuse time and time again. Great for noting the current week in your yearly planner, or marking favorite passages while reading. This set of 10 page markers is American-made by hand with the highest-quality materials.
Details
Features
Set of 10 brass page markers
Handmade by Book Darts in Hood River, Oregon
Notes
–
Colors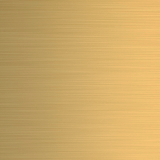 SKU
BKD5107
Format
7.25" × 3.5"
Individual Page Marker .53" long
Individual Page Marker .008 oz
0.01 lbs