Skip to content
American-Made
Our classic Workbook meets the freedom and flexibility of a two-sided dot grid interior. Section out different areas for a DIY calendar or to-do list, or get creative with a custom bullet journaling layout. American-made and responsibly sourced, with brass wire-o binding, waterproof cotton bookcloth covers, and smooth 70 lb paper. This 6.5" × 8.5" Workbook is the perfect size for stashing in your bag for on-the-go notes and list-making.
Details
Features
Water-resistant bookcloth cover
Smooth, premium 70 lb text-weight stock
Foil stamped covers
Brass wire-o binding
Made with FSC™️ certified paper
Notes
Double-sided dot grid interior
Colors & Format
Colors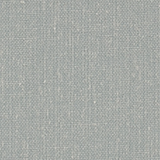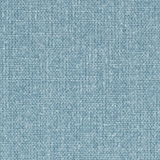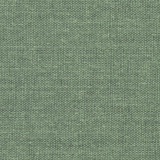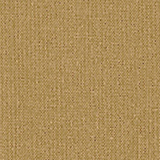 Format
6.5" × 8.5"
75 Sheets
5mm grid, .15 line weight
0.72 lbs
SKU
DWD8111
DWC6713
DWO5192
DWD1023
Monogram
Our monograms are done by hand, in-house at our headquarters in Washington, D.C. We offer two monogram font choices, Serif and Sans-Serif.
All monograms are limited to three characters and must be characters A-Z, 0-9, and & only. Monograms are caps and we do not offer punctuation. Turn around is 3-4 days, and all monogram sales are final.
80%
of reviewers would recommend this product to a friend
Love it!
I really like the smaller size compared to the regular notebook. Having a dot grid on both sides of the page is great!
I recommend this product
Nice, but can't write on both sides of the paper without bleed through
The notebook itself is very cute and feels high quality. I like the size and the dotted grid a lot - these were big motivators for my purchase. I liked that the paper was double sided and it's spiral bound. I purchased this notebook as a journal / bullet journal.
However, the paper isn't actually as high quality as it appears to be. I've been using the Kaweco fountain pen that Appointed sells (and suggests with this product), and there's a ton of bleed through. So much so that I can't write on both sides of the paper because it becomes challenging to read them both. Even with a normal pen the paper vaguely indents. It's fine with a pencil?
Hi Lindsey,
Thank you for your review and your order! Our classic 70# paper is usually fountain-pen friendly so we are sorry to hear you are having this issue.
We will make sure to pass your feedback on to our product development team. We will also follow-up with an email to learn more about the issue.
Thank you again!
Kindly,
The Appointed Team
the most perfect notebook
I don't know how I would go back to another notebook after this one. The paper weight is just right to use a fine fountain pen with minimal show-through without lugging around a brick. The dot lining is perfectly subtle and spaced just right. I had already noticed before that the spiral and cover on Appointed products are somehow more durable than on other notebooks. I had opened up a dot grid workbook I ordered a while ago for a project and within 2 days I had ordered another so I can have a spare on hand.
I recommend this product
My favorite notebook
All Appointed notebooks are beautiful and well made, but this style is by far my favorite! I've purchased over 8 at this point. I love the flexibility of the dot grid and that the dots are on both sides of the pages. The size is also great - not too big, not too small. I would love if Appointed offered these in more colors, and made the larger notebook size available in dot grid as well.
I recommend this product
Hi Grace,
Thanks so much for your review! I'll definitely share your suggestions with the team. Thanks again!
Kindly,
The Appointed Team
literally best notebook i'v ever used
these workbooks are literally my favorite thing to write in. bought one in 2019 and haven't switched them out since then! dots make it easy for me to align notes, make tables, and just stay better organized in general. the size of the book is perfect, I love the spirals, pages don't bleed w gel ink, and the covers are sturdy enough that they never rip off despite using a single notebook for months on end! never thought I'd be writing a review on a notebook or ever feel this strongly about one, but here I am 😵‍💫
I recommend this product
A Selection of Productivity Tools
Elevate your everyday with our signature products.