Skip to content
Drehgriffel No. 2 Mechanical Pencil
Meet the Drehgriffel No. 2 Mechanical Pencil, a design-forward writing instrument inspired by vintage twist-handle pens and pencils. Featuring a hexagonal body that narrows at the tip, simply twist the top to dispense the smooth .7mm HB lead. Crafted with precision-milled aluminum and available in four classic colors—Black, Stone Blue, White, and Sage Green.
Details
Features
Refillable with 0.7mm HB lead
Chamber holds many refills at once
Twistable head
Hexagonal painted aluminum body
Notes
—
SKU
366189
366187
366188
366192
Colors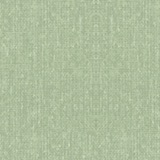 Format
Pencil: 5.1" × .25"
Packaging: 5.2" × .75" × .75"
100%
of reviewers would recommend this product to a friend
Handy little pencil ✏️
I'm a pencil junky and this little number is a must-have. Simple and well designed. Lacks an eraser but that's not a problem.
I recommend this product
A Selection of Productivity Tools
Elevate your everyday with our signature products.